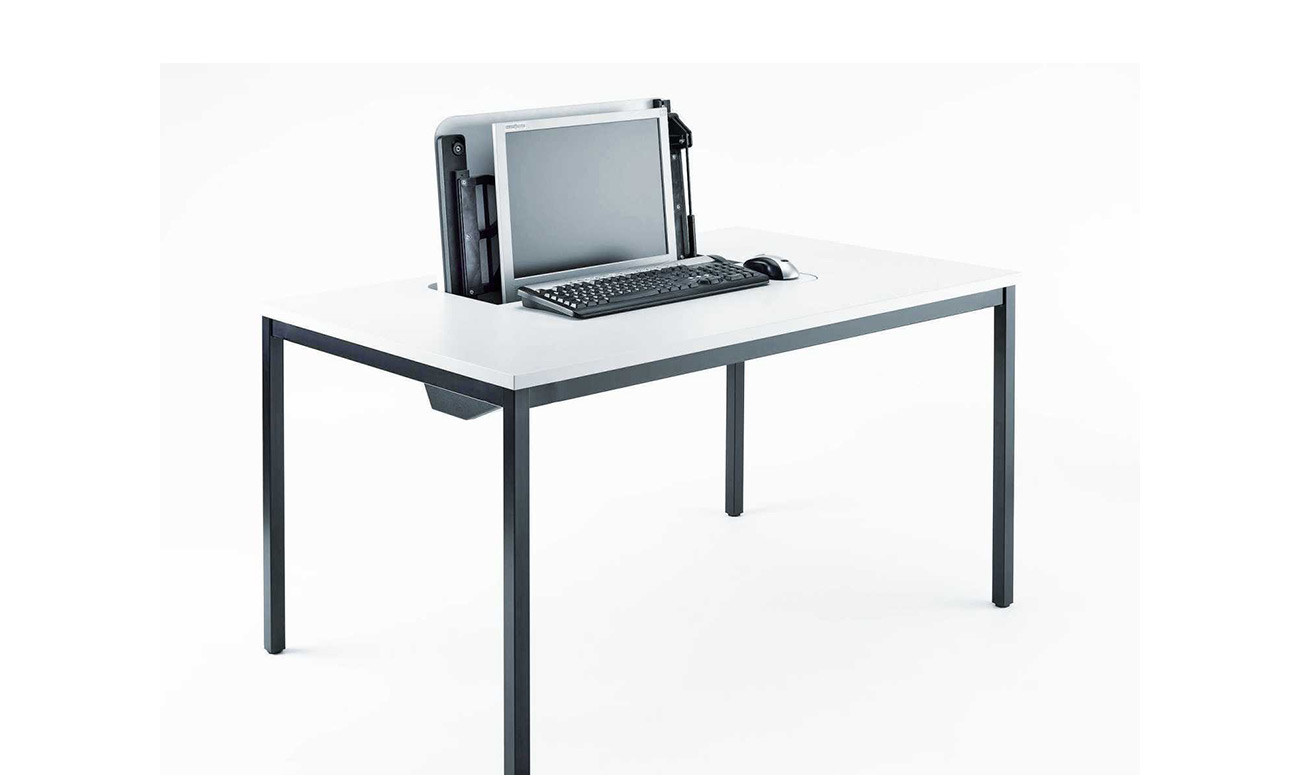 Screen Box
- the dual use of a desk
Ideal for authorities, schools, lecture halls, public buildings and receptions
The dual use of a desk both for "normal" activities and as a PC work desk. The housing is suitable for a monitor up to 27" in size as well as the keyboard and mouse. The desk top is cut out and the case is mounted. When closed, the entire work surface is available. Suitable for table tops up to 25 mm.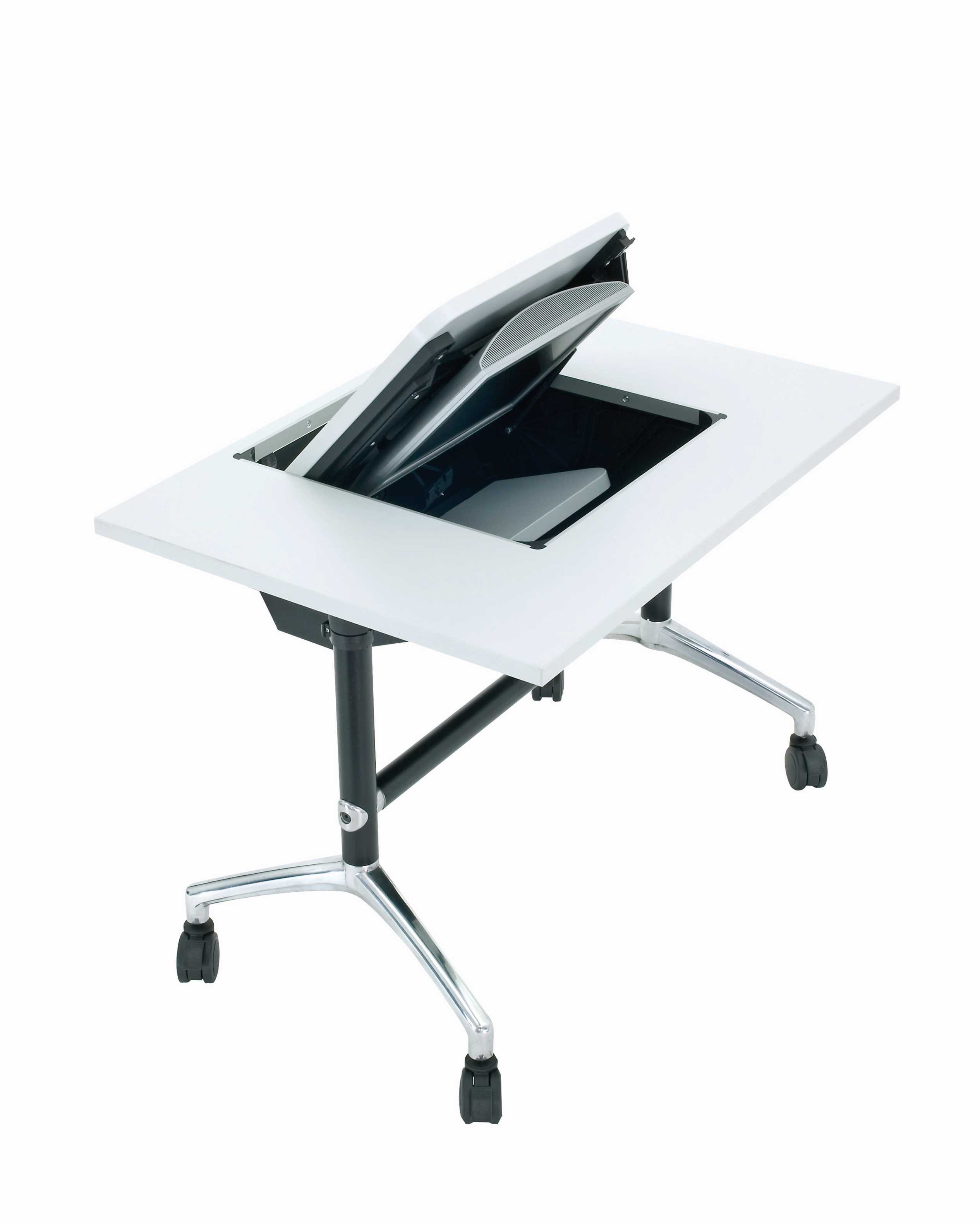 The Screen-Box in use
Perfect work guaranteed
To work on the PC, the locking device (lock) is unlocked. Then the cover plate with the monitor opens by means of a gas spring. The cover plate with the monitor is adjustable for glare-free work. The keyboard is removed and the keyboard board is guided upwards. A high-quality aluminium frame is optionally available for the table top.